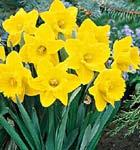 Well, Spring has sprung, as they say, and nature has begun its growth spurt. If you are a business owner, you'll want your business sales to enjoy a growth spurt too – but how to get the extra customers?
Have you considered an affiliate programme? This is where other website owners send you visitors who are interested in what you have to sell.
These other website owners are providing interesting content and have a pool of visitors who come to read it. This content may be articles, reviews, new product announcements, comparisons etc. In order to help fund their websites, such content writers are often open to showing advertisements for or suggesting certain products or services to their visitors if they feel that such products and services would be of interest to them.
By partnering with such website owners/content writers, you get a chance to get your message in front of their visitors – people you want to reach as they are potential customers.
The Vendexo Affiliate Network brings together merchants/advertisers and these content writers and website owners such that both parties can benefit. Vendexo provides the technology to underpin the relationship, tracking visitor numbers sent and the sales resulting from such referrals. It also takes care of the administration and handling of commission payments.
For further information and to see how such an Affiliate Program could work for you and what is involved, contact Vendexo — we look forward to hearing from you.