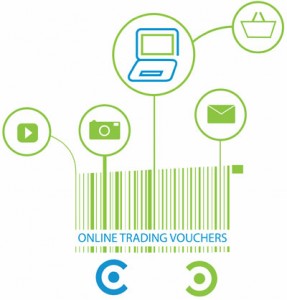 If your business is based in Ireland, and you wish to enhance your website with the ability to trade online, take orders, bookings & payments online then your Local Enterprise Office (LEO) has announced a New Call (May 2015) for applications. Check your LEO for the deadline, but the ones we looked at appear to be around mid-May.
This grant seeks to help businesses who do not yet have a website, or whose website is very basic, to develop their websites and put in place a digital strategy. According to LEO, only 23% of small Irish businesses are engaged in any meaningful way in e-Commerce sales. Furthermore, the Irish people are continuing to increase their online spending, but an estimated 70% of this spend is with overseas businesses. The funding for this scheme is coming from the Department of Communications, Energy & Natural Resources, and is administered by the Local Enterprise Offices.
There is a limit of 2,000 on the number of applications which will be approved for 2015.
Eligibility Criteria
The vouchers/grants are up to a maximum value of €2,500 or 50% of the eligibile expenditure (excluding VAT), whichever is less
Voucher approval must be obtained before incurring any expense
Own labour is not an eligible expense
Only third party costs will be considered
All third party/supplier invoices must contain proper business details, e.g. Tax/VAT registration number, business registration details etc.)
Eligible Businesses
The business must have no or a very basic/limited online trading presence prior to application
The business must have less than 10 employees
Turnover less than €2 million
Business must be registered and trading for at least 12 months
Must be located within one of the LEO areas covered by the scheme
Ineligible Businesses/Projects
Companies with a charitable status, semi-states, not-for-profit organisations, trade associations etc.
Professional service businesses specialising in IT who are already capable of online trading
Conferences and seminars
Projects which are contrary to or conflict with public policy
Duplication of support for projects which would be eligible for assistance from other State Agencies of EU funded Operational Programmes
Projects which are deemed capable of proceeding without scheme assistance
Projects essentially comprising importation and distribution
The Online Trading Vouchers Can Be Used For
IT Consultancy expenses
Development or upgrade of an e-commerce website
Implementation of online payments or booking systems
Purchase of Internet-related software
Purchase of online advertising (this cannot exceed 30% of the approved voucher costs)
Development of an app, or multiplatform web pages
Implementation of a digital marketing strategy, i.e. social media marketing
Consultation with ICT experts or early stage adopters of online strategy
Training/skills development specifically for establishing and managing online trading activity
The Online Trading Vouchers Cannot Be Used For
Development of brochure websites, that is, websites which are informational only, with no online trading functionality
Purchasing non-Internet-related software
Spending on anything other than a product or service directly related to the implementation or management of online trading
If you wish to trade online, improve your e-commerce capability, accept online bookings/sell tickets online then Vendexo can help. Contact us today about taking advantage of this Online Trading Voucher Scheme.